Research Team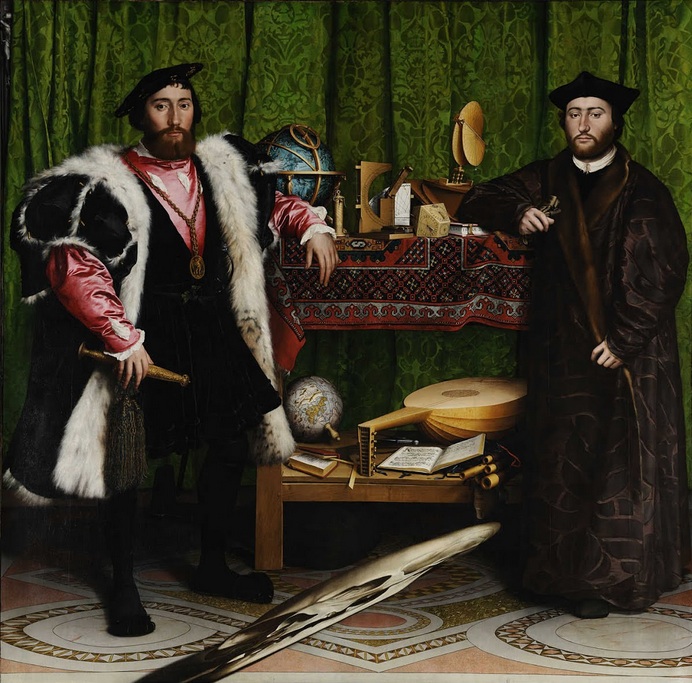 Hans Holbein the Young, "The Ambassadors", (1533), National Gallery, Londra.
  Michael Berk
He is a partner and principal consultant of Alton Corp., a Canadian company specialised in cyber and physical security. He has over twenty years of experience in the fields of cybersecurity, critical infrastructure protection and the international and geopolitical security of the Eurasian region. Between 2001 and 2008 he was a researcher at the Canadian Institute of International Affairs, focusing his research on Canadian foreign and defence policies and on Eurasian affairs. As a Senior Operations Advisor for the Canadian government from 2009 to 2012, he oversaw the development and implementation of a federal security program focusing on the detection of suspicious behaviour. He obtained a degree in Political Science from the University of York (Toronto) and produced numerous publications on counterintelligence, cybercrime, threat detection by insiders, as well as many studies on international security issues. Since 2016 he has been a member of the OSCE research programme in collaboration with the University of Florence: "Enhancing the Implementation of OSCE Confidence Building Measures to Reduce the Risks of Conflict Stemming from the Use of ICTs". He recently completed research analysing the 2015 UN GGE Critical Infrastructure Protection Standards as part of the Leiden University project sponsored by the UN Office of Disarmament Affairs. His recent projects include studies and analyses on propaganda and fake news campaigns, while at the same time he is also a strategic consultant for IT operations for various international institutions in the field of communications and military defence. In February 2017 he participated as an expert in developing scenarios and exercises for international security in preparation for the 2018 G7 summit to be held in Canada.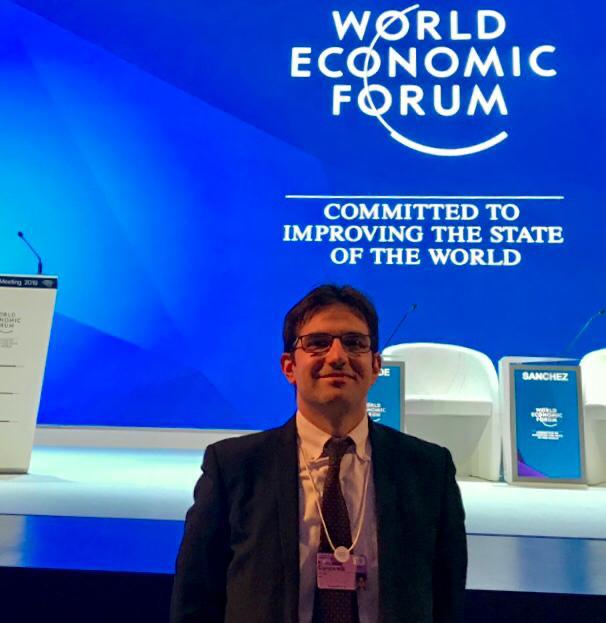 Francesco Ciancarelli
Francesco Ciancarelli is the Head of Cyber ​​Security Standards and External Stakeholders of the Enel Group.
He is responsible for the collaboration with institutions, industry, universities and research centers, on cybersecurity programs that impact the critical infrastructures and the essential services provided by the Enel Group. He is working on cybersecurity standards and monitoring the evolution of the relevant regulatory framework in all the countries where Enel is active. He directly reports to the Global Chief Information Security Officer (CISO). He is member of the Joint Task Force of experts in the electrical sector, contributing to the Network Code for Cybersecurity, for the European Commission. He worked in Geneva at the World Economic Forum from April 2018 to September 2019 as Enel representative and Project Lead of digitization and energy transition initiatives. He participated in person, and contributed to the organization of the most important events, including the Annual Meeting in Davos in 2019, supporting the Enel CEO and other Top Managers. He is currently member of the WEF Cyber ​​Resilience Community, including CISOs and leaders of international organizations, and collaborates in the drafting of insight reports and whitepapers, in particular on Cybersecurity Ecosystem-wide collaboration. Computer Engineer, graduated with honors, since 2005 he has carried out relevant experiences in Enel and other multinational companies with the role of Project Manager, dealing with ICT infrastructures, digitalization and innovation. He is author of studies and publications for international journals and conferences, focusing on technology and, in particular, artificial intelligence applied to the energy sector (e.g. CIRED 2019, https://www.cired-repository.org/handle/20.500. 12455/827 ).
Linkedin profile and contacts: https://www.linkedin.com/in/francesco-ciancarelli-a0316a13/
 Marco Ciappelli
Co-founder of ITSPmagazine 
At the intersection of IT security and society
After obtaining a degree in Political Science with a thesis in Sociology of Communication from Cesare Alfieri in Florence, Marco embarked on a career in branding, marketing and advertising. He moved to Los Angeles in 2000, where he worked as an online presence consultant for companies in a wide variety of industries. With the advent and evolution of Social Media, Online Marketing and IoT the profession has become much more exciting and interesting - not only due to the creation of new opportunities, but also due to the strong direct impact that technology began to have on individuals, companies and society; the sociological and psychological repercussions on our lifestyles and the inevitable links with emerging phenomena such as cybersecurity and the privacy of personal data. Marco believed that it was necessary to create a platform that could foster and enable dialogue outside the traditional conversation between experts in information technology. ITSPmagazine tells relevant stories at the intersection of information security and society.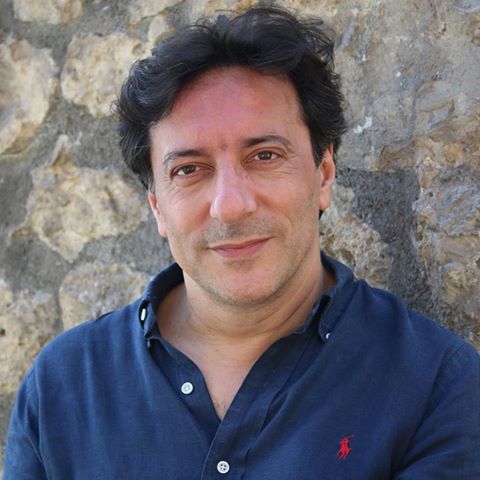 Arturo Di Corinto
Formerly professor at Stanford University, at Sapienza in Rome and at the Academy of Fine Arts in Carrara, he was director of the Master in public and institutional communication at Link Campus University Rome. He directed the Open Source - Logos - laboratory of Sapienza in Rome. He was Director of Communication of the National Laboratory of Cybersecurity and served in various positions at the Presidency of the Council of Ministers as an expert on public communication, at the CNIPA, today Agid, and at the Department of Digitalization and Innovation of the PA (DDI). Consultant at RAI TV, EU, UN, ISFOL, CGIL. Expert journalist in innovation, he worked for Il Sole24ore, Wired and L'Espresso. He currently writes for Il Manifesto and La Repubblica. He has a blog on Il Fatto Quotidiano and AGI.
He has published over 30 books on the digital world, including Revolution Open Source (Feltrinelli/Apogeo, 2005), I nemici della Rete (Rizzoli, 2011), Un dizionario hacker (Manni, 2014), Trent'anni di futuro. Quando Internet è arrivata in Italia  (Manni Editori, 2017). Author and correspondent for the TV program Rai Uno "Codice. Tutta la vita è digitale ", his latest book is Riprendiamoci la rete! Piccolo manuale di autodifesa digitale per giovani generazioni (Eurilink, 2019).
Profilo Twitter: @arturodicorinto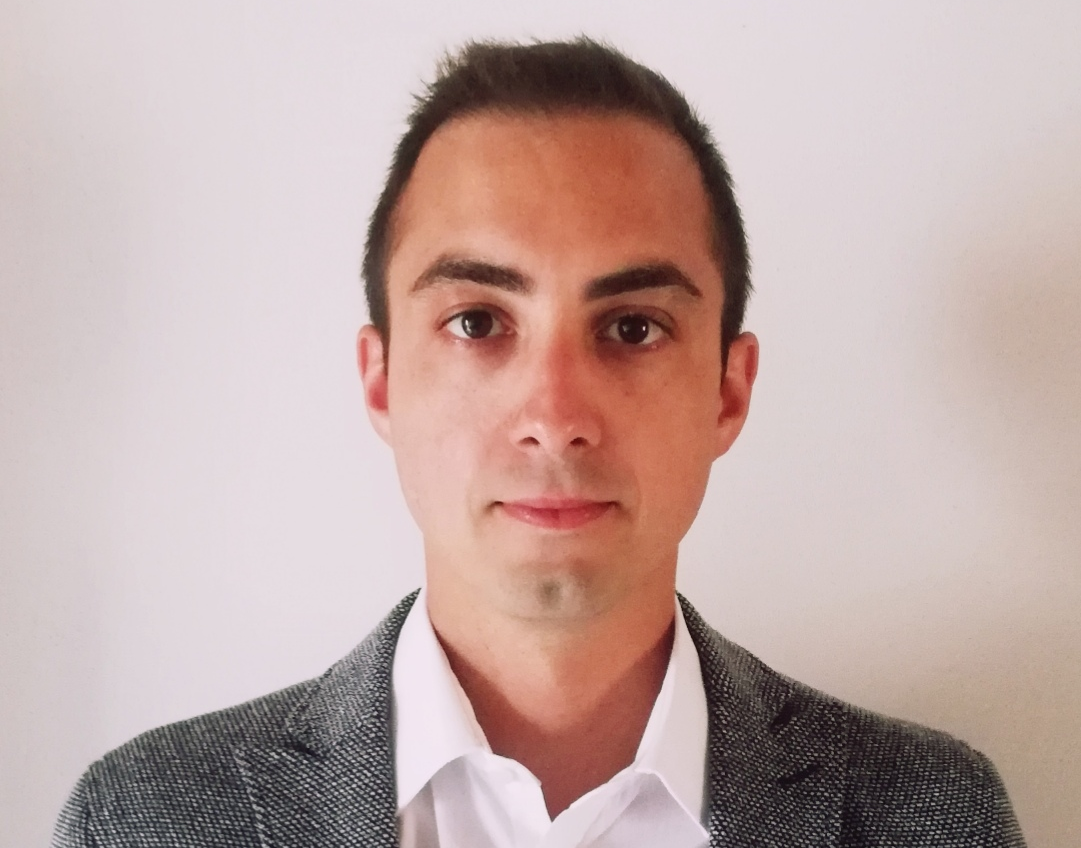 Dario Di Giacomo
He holds a degree in Communication Engineering, from the University of Florence, with a thesis on D2D radio communications (device-to-device), based on the reusal of frequencies previously assigned to LTE communications. From his thesis, he published the article "Interference aware approach for D2D communications" at the 2016 IEEE International Conference on Communications (ICC). He works in the field of communications security systems management and banking systems interface, at one of BNP Paribas institutes. 
He collaborates with the CCSIRS to develop Serious Games, built to increase knowledge and awareness of cyber security risks in the business management sector.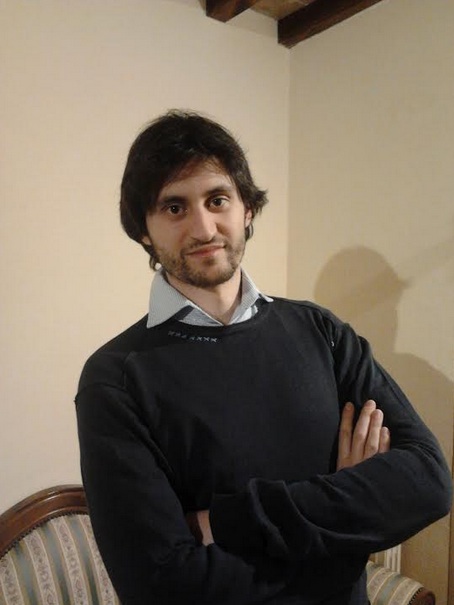 Samuele Foni
He works as a Cybersecurity Engineer at Thales Group, on behalf of which he leads vulnerability assessments and penetration tests on company platforms. He obtained a degree in Computer Engineering from the University of Pisa in 2013, subsequently undertaking his Master's studies at the University of Florence. He has produced some publications, mainly collaborating with the CSSII Center for Cybersecurity and International Relations Studies and with the Department of Information Engineering of the University of Florence. His interests mainly lie within the fields of network security, network management, the Internet of Things and virtual currencies.
 Shujun Li
Shujun Li is a Professor of Cyber Security at the School of Computing and the Director of Kent Interdisciplinary Research Centre in Cyber Security (KirCCS), University of Kent, UK, since November 2017. Before joining the University of Kent, he was a Deputy Director of the Surrey Centre for Cyber Security (SCCS) at the University of Surrey, UK, from 2014 to 2017. His research interests are mostly around interdisciplinary topics covering cyber security, digital forensics and cybercrime, human factors, multimedia computing, and practical applications of artificial intelligence and discrete optimization. Due to the interdisciplinary nature of his research, He is actively working with researchers from other disciplines such as Electronic Engineering, Psychology, Sociology, Law, and Business. He is currently leading two large EPSRC-funded research projects on human-centric approaches to cyber security, one focusing on privacy protection of leisure travellers. He has published over 100 peer-reviewed research papers at international journals and conferences including two Best Paper Awards, mostly on cyber security. According to Google Scholar, he has an h-index of 41, with over 6000 citations. In 2012 he received an ISO/IEC Certificate of Appreciation, for being the lead editor of ISO/IEC 23001-4:2011 "Information technology – MPEG systems technologies – Part 4: Codec configuration representation", the 2nd edition of the MPEG RVC (Reconfigurable Video Coding) standard. He is currently on the editorial boards of 5 international journals, and has been on the organising or technical program committees of over 100 international conferences and workshops. He is a Fellow of BCS, a Senior Member of IEEE, and a Professional Member of ACM. More about his research and professional activities can be found at his personal website http://www.hooklee.com/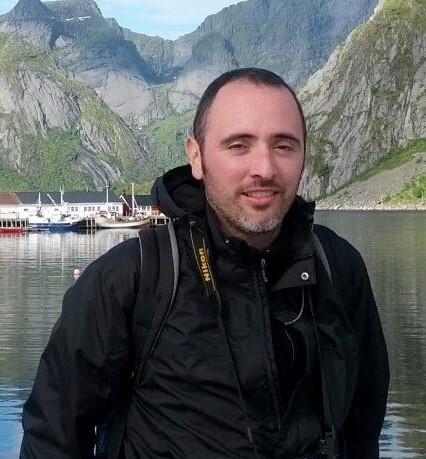 Lorenzo Mainardi
He obtained a degree in Telecommunications Engineering with a thesis at the "Wireless Security & Sensor Network Lab" from the University of Aalborg (Denmark). The article "Lightweight, Distributed Access Control for Wireless Sensor Networks Supporting Mobility" presented at the ICC 2008 Bejing derived from his thesis. In 2009 he was a Telecom Italia research fellow for the post-graduate Master's degree "Information & Communication Security" at the "Guido Reiss Romoli High School" in L'Aquila. Within the same master's he carried out an internship at the Telecom Italia Lab - Security Innovation dealing with anomaly detection on VOIP and SP.I.T (SPam over Internet Telephony). He currently works for Thales Italia dealing with cybersecurity. His interests include issues related to information security, big data, anonymity and online privacy.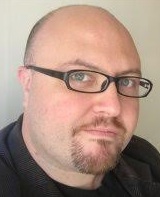 Pablo Mazurier
Pablo Andrés Mazurier is Ph.D. in Politics, Human Rights and Sustainability at the Sant'Anna School of Advanced Studies, Pisa (Italy) with a research project on Internet Governance. He was a researcher at the King's College, University of London (UK) and at the Institut d'Études Européennes of the Université Libre de Bruxelles (Belgium). He obtained a Master's degree cum laude in European and International Studies at the University of Trento (Italy), with a thesis on Sociology of Legal Regimes at the Global level, and a full degree in Law at Austral University (Argentina).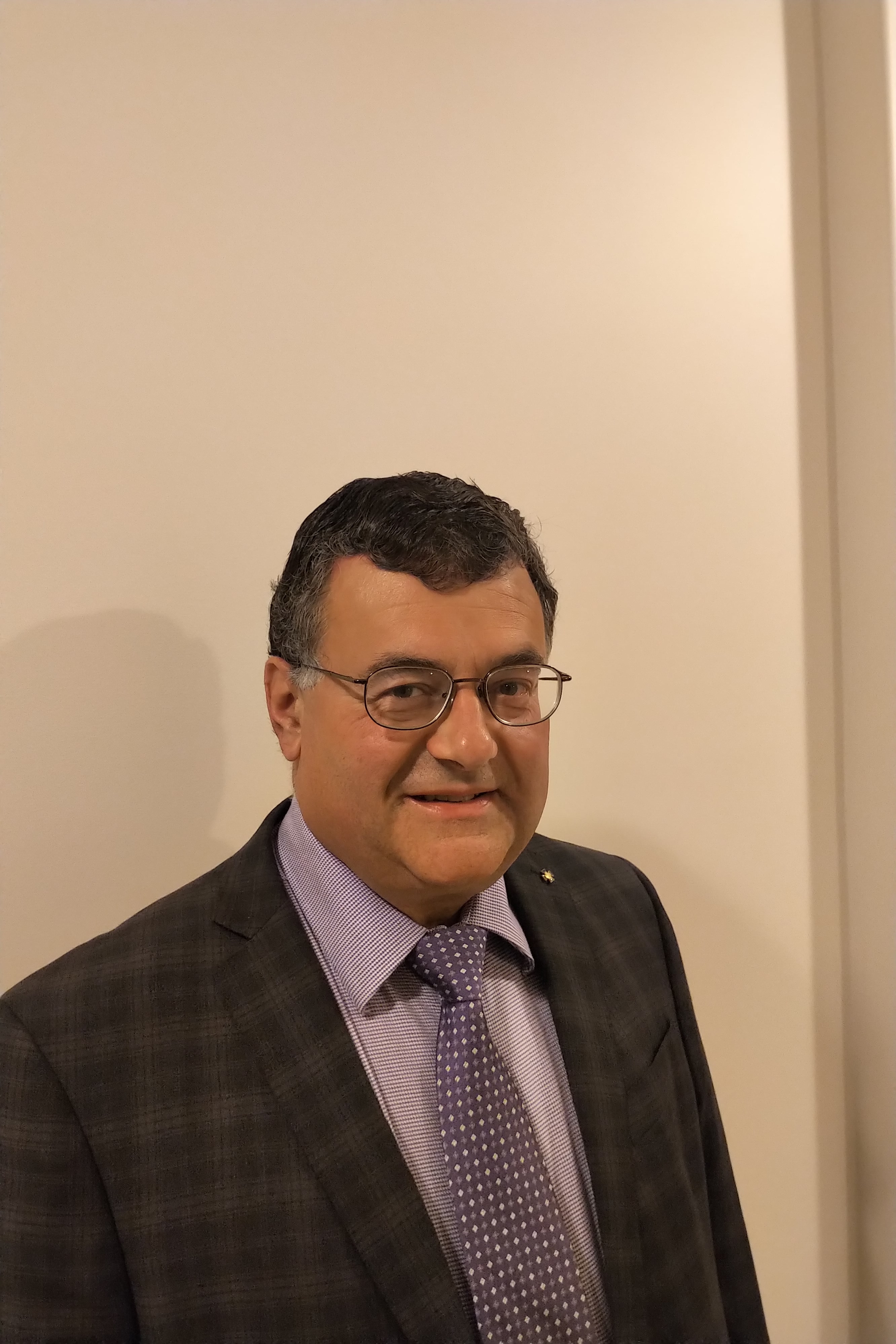 Roberto Mazzolin
General Roberto Mazzolin joined RHEA Group as Chief Cyber Security Strategist in October 2018, to establish the cybersecurity portfolio and direction. In this role he works with international clients to evolve their programmes and capabilities, working with an increasingly diverse and expanding institutional community within the space and cyber disciplines. General Mazzolin has served in a variety of strategic command and staff roles at all ranks. During his military service, his notable appointments included: responsibility for all Canadian Armed Forces and Department of National Defence Strategic Network; Signals Intelligence; Electronic Warfare and Cyber operations; strategic cyber policy development; and the engineering and programme management of the Canadian Army C4ISR system supporting operations in Afghanistan. Prior to his retirement from service, he also served at United States Cyber Command as the Vice Director for Strategic Policy, Plans, Force Development and Training – the first foreign flag officer to do so. Throughout his career, he has chaired and participated in many multinational engineering, security, interoperability and standardization programmes within NATO, AUSCANNZUKUS and related military, government and commercial forums. General Mazzolin holds a Bachelor of Electrical Engineering, Master of Science with specialization in Electronics and Guided Weapon Systems, Master of Arts in Security and Defence Management and Policy, and a PhD in Engineering Management. He is a licensed Professional Engineer and Senior Member of the Institute of Electrical and Electronics Engineers. He is an Officer of the Canadian Order of Military Merit, with other awards including the US Legion of Merit, US Meritorious Service Medal, Canadian Chief of Defence Staff Commendation and the Italian Army Chief of General Staff Commendation 'Encomio Solenne' in recognition of professionalism and courage for combat actions in Somalia with the 'Folgore' Parachute Brigade.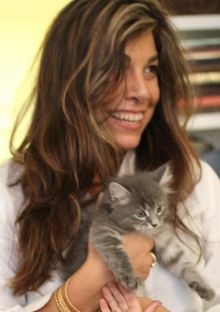 Negar Mottahedeh
She is a Professor of Media Studies in the Literature program at Duke University. Her research on films, social media and social movements in the Middle East was published by Stanford University Press, Syracuse University Press, Duke University Press and also on the "Wired's Backchannel" platform. on "The Hill" and "The Observer". She holds a PhD from Minnesota University in Comparative Studies, "Discourse and Society" and a BA in International Relations from Mount Holyoke College.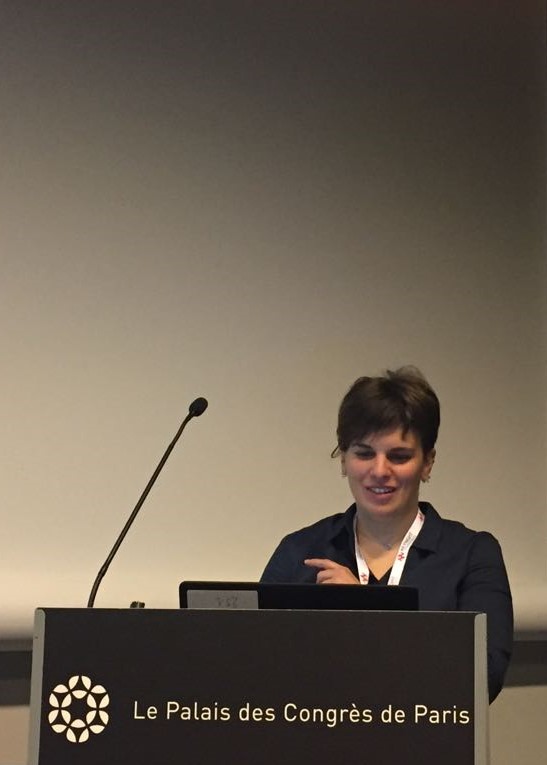 Francesca Nizzi
She obtained a degree in Telecommunications Engineering from the University of Florence. She is currently a PhD Student at the Department of Information Engineering of the same university and her research focuses mainly on the areas of network security and routing algorithms in the world of the Internet of Things.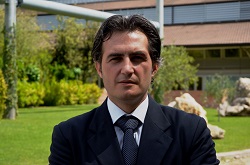 Pierluigi Paganini
Pierluigi Paganini is a member of the "Threat Landscape Stakeholder" group of ENISA (European Union Agency for Network and Information Security) and of the G7 Cyber Security Working Group of the Ministry of Foreign Affairs and International Cooperation. He is Director of the Master's programme in Cyber Security at the Link Campus University in Rome. He is also a security analyst, freelance writer and chief editor of Cyber Defence Magazine.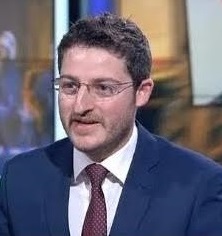 Michele Pierri
Michele Pierri is a professional journalist specialised in defence, foreign policy and security. Formerly the editor of Formiche.net and Airpress, today he is the director of Cyber Affairs, the first Italian press agency dedicated to cyber security. His articles and analyses have been published in various national newspapers, including: Rivista militare, the magazine of the Italian Army; the newspapers Italia Oggi, Il Tempo and L'Unità; and Aspenia online, the magazine of Aspen Institute Italia. He is a member of the advisory board of @LawLab, a research laboratory on the digital law of the LUISS University "Guido Carli" of Rome.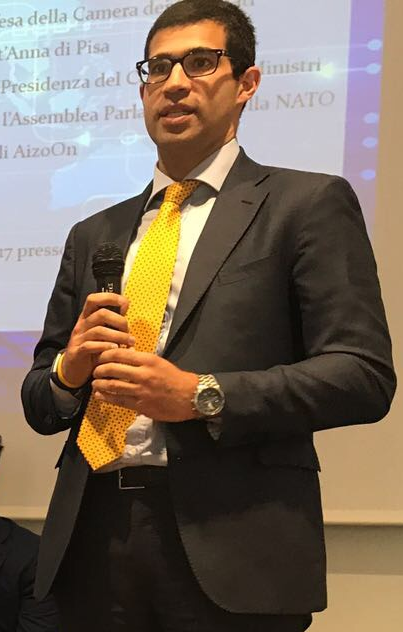 Massimo Ravenna
Massimo Ravenna is an Army Official, specialised in cybersecurity and ICT. He currently works for the Council Presidency, after years in the Defence, from CERT (Computer Emergency Response Team), to foreign missions in the Middle East and Europe. After university studies at the Academy of Modena and at the University of Turin, he obtained a Master's degree in Computer Engineering in Systems and Networks Security from La Sapienza University in Rome, as well as numerous certifications and specialised courses, including the International Law for Cyber Operations at the Cooperative Cyber Defence Centre of Excellence in Tallinn. Co-founder of the CySer Group think tank, he follows the topics of Information Assurance and Risk Management, as well as policies, national strategies and international relations in the cyber field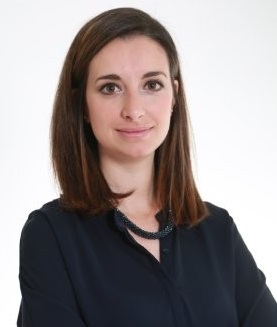 Susi Reitan
She holds a Master's Degree in Languages and Cultures for International Communication and Cooperation obtained at the University of Milan in 2012. She worked in the field of Marketing and Digital Project Management in various international companies between Bergamo, Milan, Tel Aviv and London.
Since 2017, she is a Senior Trade & Investment Officer at the Economic and Commercial Mission of the Israeli Embassy in the United Kingdom, where she develops economic cooperation initiatives between institutional and industrial actors of the Israeli and British hi-tech environment, specifically in the fields of Cybersecurity and Fintech, where both countries are leading in defining the most important innovation trends at a global level.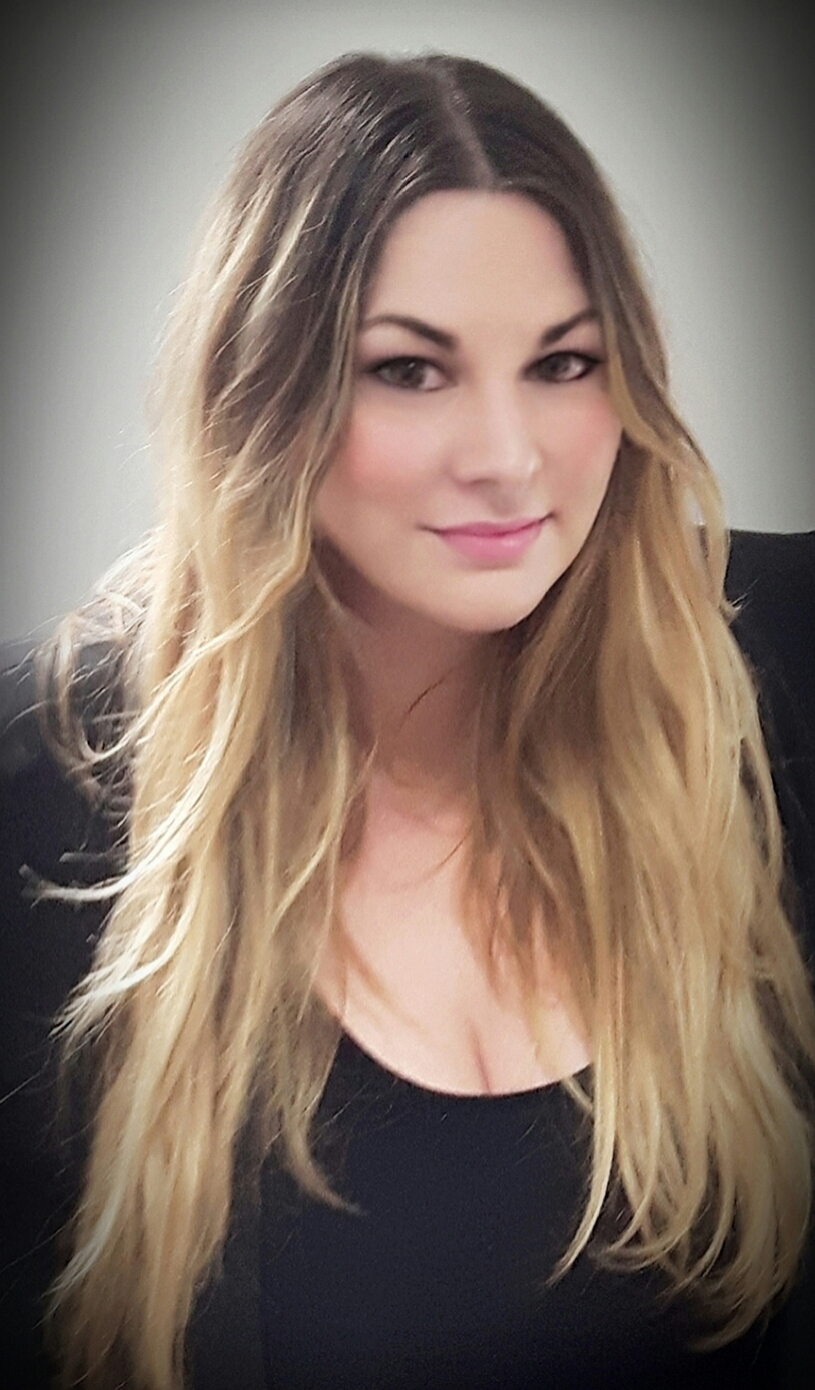 Maya Santamaria
Maya Santamaria is an analyst specialised in cyber security and geopolitics. After obtaining a degree in Political Science and International Relations from La Sapienza University in Rome, she obtained a Master's Degree in Security, Geopolitics and Intelligence from the Italian Society for International Organization (SIOI). She currently works as a Cyber Security Analyst at the company TS-WAY. Throughout her career, she has collaborated with several national and foreign research institutions, including the Institute of Higher Studies in Geopolitics and Auxiliary Sciences (IsAG) and the Centre for Geopolitics and Safety in Realism Studies (CGSRS) in London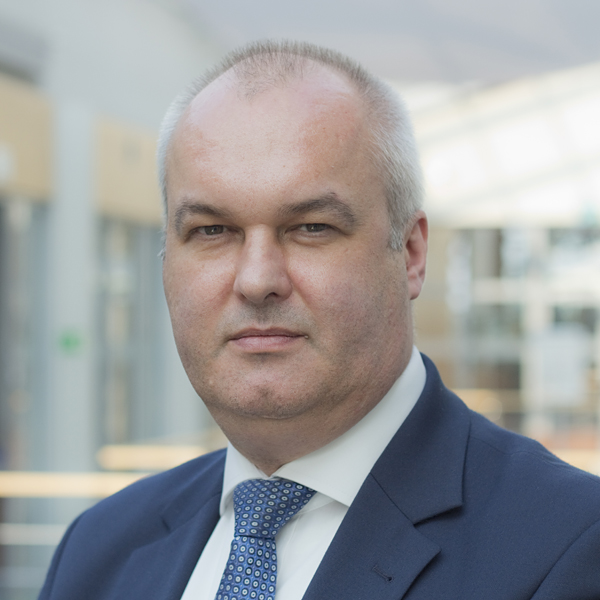 Jaroslaw Sordyl
IT/OT cybersecurity expert with over 24 years of experience with specialization in Industrial Control Systems, risk and resilience in Industry, incident management and Information Security Management System. Trainer and lecturer cooperate with academia, universities and training centers delivers lectures concerning all aspects of ICS, information security, incident management, risk management (ISO/IEC 27005),
ISMS (ISO/IEC 27001), BCM (ISO/IEC 22301), cyber threats and investigations on cybercrimes. Former Cybersecurity Director at top 5 companies from oil and energy
sector in Poland, responsible for all aspects of industrial cybersecurity. Former Head of Incident Response Team in the one of the biggest energy company in Poland. Member of the management board at EE-ISAC (European Energy – Information Sharing Analysis Center). Holder of many of IT certifications: CISSO, CDFE, CPTE, ISO/IEC 27001- Lead Auditor, CDRE, Lead PenTest Professional.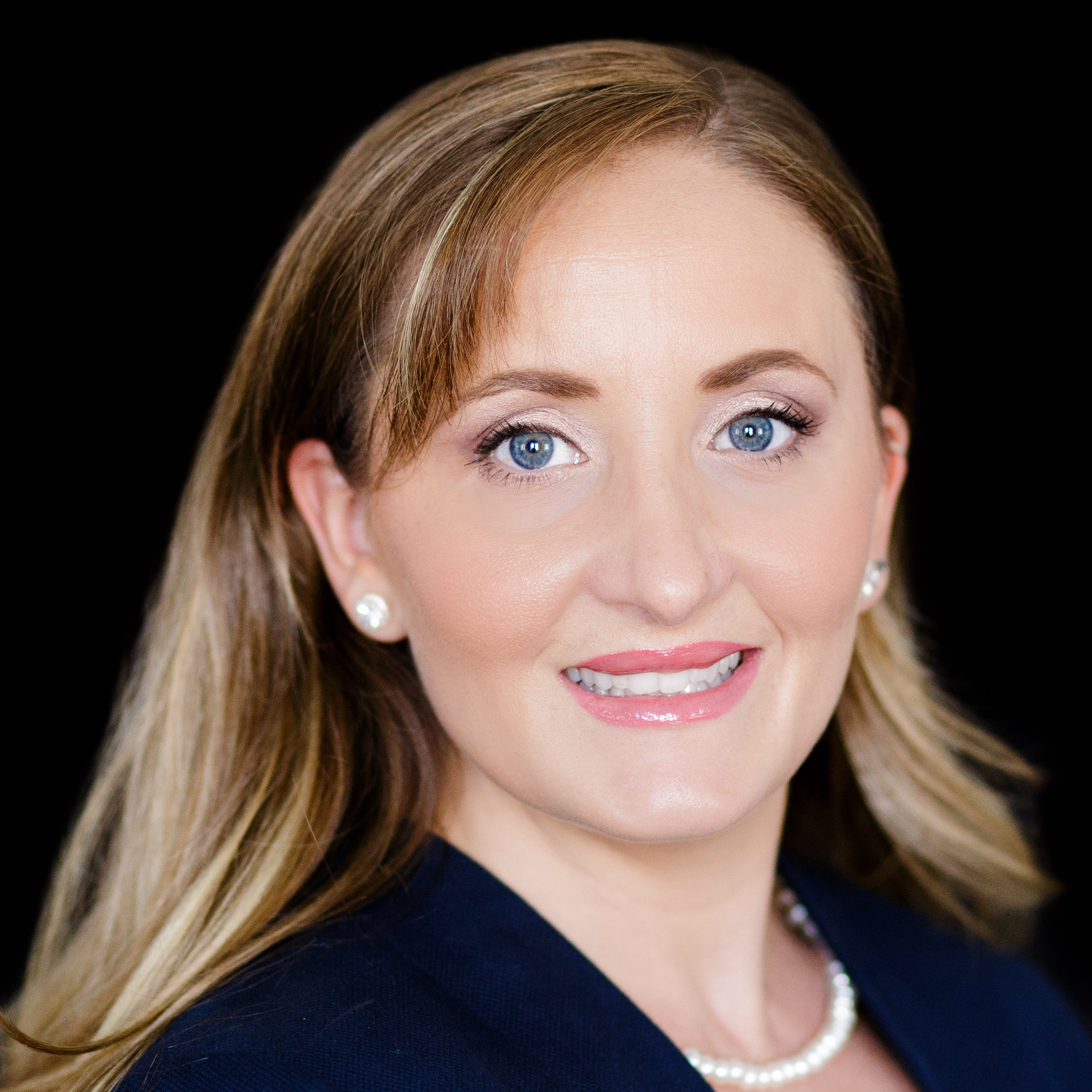 Francesca Spidalieri
Francesca Spidalieri is a Senior Fellow for Cyber ​​Leadership at the Pell Centre for International Relations and Public Policy at Salve Regina University, where she directs the Cyber ​​Leadership research project and the public-private partnership of the Rhode Island Corporate Cyber ​​Security Initiative (RICCI). She is also a cybersecurity advisor for Hathaway Global Strategies LLC and works as a senior researcher for the Cyber ​​Readiness Index 2.0 project of the Potomac Institute for Policy Studies. She is also one of the international cybersecurity experts for the United Nations International Telecommunication Union and is a Distinguished Fellow at the Ponemon Institute. Her academic research and publications are mainly focused on the development of cyber leadership, cyber risk management, comparative organisational analysis and cyber organisation and resilience systems at the national level. She regularly lectures on cybersecurity and cyber policies at events in Europe and the United States and contributes to academic articles and other publications.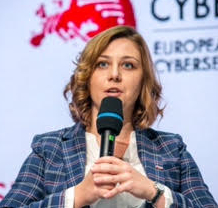 Joanna Swiatkowska
Joanna Swiatkowska is Programme Director of the European Cybersecurity Forum, Director of the European Cybersecurity Journal, Senior Research Fellow at the Kosciuszko Institute and a lecturer at the Pedagogical University of Krakow. From 2016 to 2017 she was a member of the Advisory Group for Cybersecurity of the Republic of Poland, working with the Presidential National Bureau of Security (NBS). She has been involved in numerous international initiatives and programs on Cybersecurity, often in collaboration with high-level public institutions. Among others, in 2014 she took part in the Sino-European Cyber ​​Dialogue held in Geneva and Beijing. She is the author of numerous articles, reports and analyses concerning cybersecurity and often intervenes in conferences and seminars at national and international level on various aspects of cybersecurity. In 2016, she took part in the International Visitor Leadership Program (IVLP) on "Cybersecurity and Government Interoperability", organised by the State Department of the United States of America. She holds a PhD in Political Science.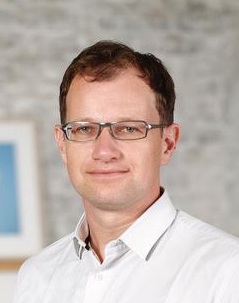 Lior Tabansky
Lior Tabansky is a cyber power researcher at the Blavatink Interdisciplinary Cyber Research Center at Tel Aviv University. In his doctoral thesis entitled "Explaining National Cyber Insecurity: A New Strategic Defense Adaptation Analytical Framework" he comparatively analysed national strategies and the protection of critical infrastructures in Singapore, Israel and the United States. He is a graduate of Tel Aviv University in Security Studies and his thesis "The Role of Advanced Technology in Israel's Struggle Against Palestinian Terrorism, 2000 to 2005", has been very successful and has fostered fierce debate. His book Cybersecurity in Israel, written with Professor Isaac Ben-Israel, is the first complete collection of decades of Israeli policies and operations, and analyses in depth the role that grand strategy and innovation play in security.
  Walter Villadei
He joined the Accademia Aeronautica (Pozzuoli) in 1993, with the Corso Regolare Pegaso IV. He studied aeronautical engineering with a specialization in space. Graduated in 1998 he was transferred in February 1999 to the 46 º Brigata Aerea of Pisa, where he works as a Technical Officer on the lines G-222, C-130J and follows the entry in AM of the aircraft C-27J. During his service at the 46th BA he participated in several missions outside the area, including: United Nations Mission in Eritrea and Ethiopia; Enduring Freedom; Ancient Babylon; ISAF; Kosovo; ex-Yugoslavia. Transferred at the end of 2003 to the "Technologies and Programs Unmanned Means" Office of the Air Force General Staff, carries out an advanced period of training until May 2005 attending a master's degree and a period at the European Space Agency (ESTEC) and national industry. In 2009 he was appointed Head of Section "UAV and space systems", and in September 2010 he was transferred to the newly established Aeronautical Space Policy Office at the Aerospace Instrument Planning Department of the General Staff, with the task of Chief "Policy, Innovation, Systems and Space Applications Section". Since September 2017 he has been Head of the Office "Space Policy and Operations" of the General Office for Space. In 2012, T.Col Villadei qualified as a cosmonaut at the Yuri Gagarin Training Center in Star City. In 2015 he finished the advanced phase with qualifications as Flight Engineer of Soyuz, EVA, ISS Russian Segment. Currently in training for the maintenance of astronautical qualifications. Among other positions: since 2018 he has been national representative at the NATO Science and Technology Office (STO) for the activities of Collaborative Space Domain; since 2017 he has been National Representative at the Steering Committee of the EU-SST Consortium and representative for the CEO within the National Coordination and Steering Committee (OCIS) for the national Governance of Space Surveillance and Tracking Capability (SST); since 2014 is National Delegate to the European Commission appointed by the Presidency of the Council of Ministers EC Space Surveillance and Tracking Support Framework Committee. In addition, in the period 2014-2018 he is a member of the Scientific Technical Committee of the Italian Space Agency; in the period 2014-2018 he is a member of the Coordination Committee pursuant to the Framework Agreement between the MA and the University of Tor Vergata "for collaboration in advanced training, applied research and experimentation activities in aerospace and human space flight"; in 2014 - 2015 is Member of the Working Group of the ASI "for the evaluation of the ability to launch stratospheric balloons of the ASI for scientific and technological applications"; in 2012 - 2013 is Representative of the Minister of Defense in the Monitoring Commission PRORA MIUR (Aerospace Research Programme).
last update: 23-July-2021