"Made in China 2025". The Red Dragon climbs up the global value chains and brings back the 1980s Japanese nightmare - di Giacomo Centanaro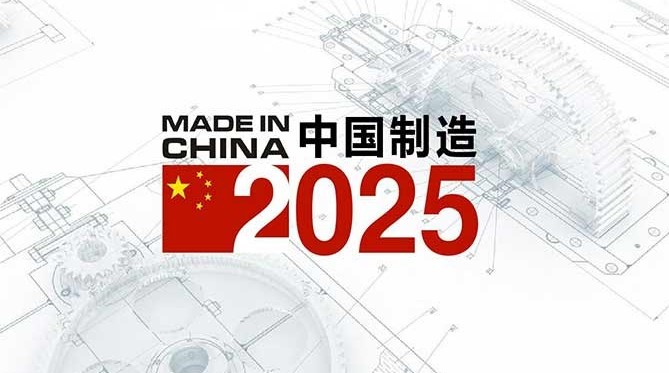 As Chinese writer Yu Hua stated while presenting his 2005 novel Brothers, "China did in 40 years what Europe did in 400 years".[1] Yu Hua was referring to the drastic changes experienced by Chinese population in the years between Mao's Cultural Revolution and the permanent establishment of State capitalism in China. He was addressing the rapid social changes caused by an extraordinary economic growth and their repercussions on collective values and morality. It might be moral or immoral but, nevertheless, a radical change really took place. More than ten years after Yu Hua described China's transformation in the second half of the XX century, another book may be needed to get the measure of what happened. China almost tripled its GDP and today represents more than 50% of global economic growth. This was due to an increasing integration in global value chains: China has become the world's largest exporter – exports increased by 80% in a decade - and the second importer, right after the USA.[2] China had evolved into the "world's factory"; in 2015 it produced or assembled 28% of the world's automobiles, 41% of the world's ships, 80%+ of the world's computers, 90%+ of the world's mobile phones and half of the world's steel.[3] We may say that Chinese industry is extensive but not technologically intensive; in most cases China only enters the "downstream stages (mainly labour-intensive production and assembly lines) through […] imported technology inputs"[4]. Three decades of massive FDI flows resulted in processing lines composed of foreign technology; that allows final goods to be assembled and shipped to customers around the world. However, the share of domestic added value in many industries is low: for each dollar of exports, less than 50% - on average – is truly manufactured in China.[5]
But the Communist Party planners now aim at something different: the DNA of Chinese economy is about to be transformed again. On May 19th 2015 the State Council unveiled the "Made in China 2025" plan, a ten-year action plan that aims at transforming China into the leading manufacturing power by the year 2049, which marks a crucial political and symbolic deadline. The 100th anniversary of the foundation of the People's Republic of China will represent, to some extent, the complete redemption from the "century of humiliation" and the comeback of China to what it embodied for thousands of years: the Middle Kingdom. While presenting the plan, Chinese government communicated that nine tasks had been identified as priorities: "improving manufacturing innovation, integrating technology and industry, strengthening the industrial base, fostering Chinese brands, enforcing green manufacturing, promoting breakthroughs in ten key sectors, advancing restructuring of the manufacturing sector, promoting service-oriented manufacturing and manufacturing-related service industries, and internationalizing manufacturing"[6]. To understand the disruptive potential of the plan it is useful to look in detail at some of the key sectors previously mentioned: new information technology, robotics, aerospace equipment, ocean engineering equipment and high-end vessels, energy cars and bio-medicine and high-end medical equipment. All the mentioned sectors rely on a high-end manufacturing capacity and are still West-dominated expertise areas. China aims at reducing its dependency on trade partners in strategic issues and perhaps at openly challenging American superiority in sensible sectors.[7] However, in accordance with what the Chinese government declared (and still declares), "the country should open up its market and attract foreign investors to invest in key areas […] and foreign companies and institutions should be encouraged to set up R&D centers in China"[8]. During the China Development Forum 2017, the Minister of Industry and Information Technology Miao Wei – who is the main supervisor of MIC 2025 together with Prime Minister Li Keqiang – said "we welcome more countries, enterprises and organizations to participate in the process of transformation […] (and) to share development opportunities". The statement was backed by Amin H. Nasser, President and CEO of Saudi Aramco Oil Company, that recognized the enormous opportunities generated by the MIC 2025 plan.[9] In this perspective, the plan issued by Chinese government should be globally considered as a profitable and beneficial opportunity. But, as we will see further on, many harsh critics have been raised against MIC 2025. Communist Party-owned newspaper Global Times openly addressed The Financial Times doubts: "(A) reason for the ongoing trade dispute is US concern over the "Made in China 2025" strategy […] Under the plan, China hopes to transform itself from a "world factory" to an advanced industrialized nation by fostering strategic emerging industries such as the 5G telecommunications sector"[10]. Global Times then recognizes that China still lags behind the US in the innovation field; it spends almost twice as much on importing integrated circuits than on crude oil, so Beijing "urgently needs to boost its core-technology innovation in the manufacturing sector to strengthen its competitiveness […] China has a strong desire to sign a deal with the US to end the trade war, but it will defend the core interests of the Chinese economy". Minister Miao Wei stated that domestic and foreign firms will be treated equally under the MIC 2025 initiative[11]; as an example, Global Times cites the opening of Chinese electric vehicle markets and the opportunities for beneficiaries like US electric carmaker Tesla.[12]
To learn more about the MIC 2025 we should look at how it is implemented, and how local governments and entities play a crucial role in the process. China, of course, is not a single entity, but the sum of 31 provincial administrative units, each of them characterized by specific features and different levels of economic development (see chart 1). Some sectors are highly concentrated within certain provinces (i.e. steel in Hebei, mining in Northern provinces), this means that the overall Chinese industrial transformation needs to adapt to local conditions and that a single strategy might not be suitable for the whole country. Because of this, government issued the "Made in China 2025's Guide for provinces and cities", a document reflecting how policies are shaped according to what Miao Wei defined as the principle of "promoting a differentiated development and a deep cooperation between ministries and provinces based on comparative advantages"; the Ministry promotes selected development priorities and directions that are based on local resources advantages.[13] For instance, coastal provinces are the most advanced – also as a result of the Special Economic Zones policy issued by Deng Xiaoping – and so the most adequate where to implement smart manufacturing development, robotics and industries related to "Internet+". Eastern provinces like Zhejiang, Jiangsu, Shandong and Guangdong are also at the center of production of high-end ships, new power equipment and aerospace. One of the key objectives of Western and North Eastern China is to eliminate backward industries, just like the old industrial base within Manchurian provinces, in which a significant presence of heavy industry State Owned Enterprises represents the biggest challenge to industrial reform and upgrade.[14] A coherent implementation of MIC 2025's objectives in these regions may cause social and political costs such as layoffs; on the contrary Guizhou (one of the poorest provinces) is "benefiting" from its backwardness and becoming a destination for investment in cloud computing, without the need to transform the existing industrial base. Almost every province wants to achieve success in most of the 10 main sectors identified as crucial, but this might lead to resource misallocation, duplication of projects and inefficiency.[15]
China aims at reducing non-profitable investments (without triggering unemployment) and enhancing private consumes, that could reach a significant growth, considering that in 2020 middle-class Chinese will be numbered around 400 million. Investment's weight is still too high (44% of GDP), in comparison with the inner consumes (both private and public) that hardly reach 54% of GDP, a very distant data from what is seen in developed countries.[16]
China is now at a crossroad between its status of "world factory" and a new stage of development, that could lead the country to acquire higher positions in global value chains. Either way, strong changes have already taken place. Shanghai continues to have the highest minimum wage in China, at RMB 2,480 (US$358) per month and, at the lowest end, we find that the minimum wage in certain areas of Guangxi province is RMB 1,000 (US$145).[17] China's labour cost, compared to Western standards, still remains extremely low, but it is no longer the most competitive in the region (see chart 2). Cambodia, Myanmar and Laos share minimum wages noticeably lower even compared to the poorest Chinese regions; Vietnam's minimum wages fluctuate around slightly higher ranges but is still at the level of the poorest Chinese provinces. Southeast Asia has already become an attractive manufacturing and production hub for many foreign investors that no longer look exclusively to China.[18]
This may help in outlining the framework that led Beijing in investing an estimated amount of 300 billion USD in the ambitious development plan. Moreover, industries will be subsidized, handed low-interest loans, rent-free land and tax breaks in order to beat global competitors in the field. MIC 2025 has a "surviving" task: "Made in China" is associated with cheap and low quality products, the plan aims to change that negative perception and to overcome economic issues like increased labour costs, high staff turnover, low manufacturing efficiency (compared with global standards) and a shrinking workforce. In this perspective, China is behaving like all countries that aim to transition away from labour-intensive industries and climb up the value-added chain as wages rise, fearing the "middle-income trap".[19] And, as we see, international observers are concerned.
In March 2018, the same day US announced 60 billion USD in tariffs against China, the Office of the United States Trade Representative (USTR) issued the results of its Section 301 investigation into China's unfair trade practices. Beijing's disregard for intellectual property, discrimination against foreign firms and use of preferential industrial policies to unfairly bolster Chinese firms was largely documented and, in the stinging 200-page report, Made in China 2025 was mentioned or cited 116 times.[20] This confirms the suspicion felt by governments around the world that China is not looking for a "win-win" situation in trade relations as its ministries of overseas emissaries maintain. Chinese government diligently studied the "Industrie 4.0" German program - issued in 2013 and led by the German government but with a great participation of the private sector – but China's intention through MIC 2025 is not to simply to join the ranks of hi-tech economies like Germany, USA, South Korea or Japan but to replace them. Self-sufficiency is interpreted as a cover to become a high-end manufacturing superpower to dominate global markets.[21] This could be a nightmare for countries that rely on high-tech goods exports like Germany and South Korea, that in 2017 respectively represented 6.2% and 9.7% of Chinese imports.[22] China's self-sufficiency quotas violate WTO rules against technology substitution, and Beijing is intent on subsuming the entire global supply chain through mercantilist industrial policies, as shown by semi-official planning documents. Officials at MIIT insist that these targets do not represent China's official policy, but a report form the Mercator Institute for Chinese Studies argues that unofficial means are used on purpose by government officials in order not to openly violate WTO rules.[23] Global Chinese investments in hi-tech sectors have largely increased since 2015, and are often part of a broader coordinated strategy. For example, Fujian Grand Chips – seemingly a Chinese private company – attempted to acquire German firm Aixtron in 2016; shortly before another Fujian-based company, San'an Optoelectronics canceled a critical order from Aixtron on dubious grounds, causing its stocks to tumble and paving the way for Fujian Grand Chips. These Chinese companies shared a common investor: an important State-owned semiconductor fund; the acquisition was stopped in a last-minute intervention by German authorities.[24]
Another issue is represented by the fact that "China requires foreign firms to start joint ventures with local companies in order to gain access to its lucrative market. Those companies are also often required to share their intellectual property with the local Chinese company they partner with"[25], in this way Chinese firms obtain the advanced technology for foreign companies without competing with them in Chinese markets, thanks to heavy government subsidies. In a 2017 report, the European Union Chamber of Commerce in China stated that "there is a real risk that the Chinese authorities' top-down approach […] through policy tools like subsidies and state-backed investment funds, will lead to a negative response from the country's international trade and investment partners. There are already early indications that this has begun to happen."[26] A German official of the Council of Economic Experts explains why: "It is astonishing that economists who are skeptical about the state playing an active role in the economic process have no reservations when leading German technology companies are acquired by Chinese investors […] even though these are companies that are privately owned, it is quite possible that the Chinese state is active in the background."[27] Looking back to the XX century, there are other examples of countries aiming to challenge the existing divisions of market power and to win the global technology race. Japan in the 1950s and 1960s, as well as South Korea in the 1970s and 1980s succeeded in moving away from labour-intensive industries and climb the value-added chain; both of them escaped the middle-income trap by upgrading their industry, but did not overtake US in terms of overall economic size and technological leadership and Japan did not surpass US in all sectors. China ended Japan's dominance of Asia's high-tech export market in 2014 when it reached the 44% of shipments of high-tech goods (from a share of 9.4% in 2000).[28]
The world now fears China for the same reasons it feared Japan back in the 1980s: MIC 2025 shares many similarities with Japanese industrial policies introduced between the 1950s and the 1960s. In both cases there was a massive state-run development, large use of subsidies and loaning to big conglomerates; State agencies aligned business incentives to collective outcomes managing to make long-term goals prevail overt short-term ones. But in Japan case, government limited itself to providing a vision and administrative guidance; competition between large groups was the main driver of economic life. It was an export-promotion policy in which private actors were invited to coordinate in phases of economic slowdown, moreover, FDI were few and discouraged.[29] Unlike Japan, China plays a significant role either as final market or as important supplier and its demographic and economic dimensions are in a much higher weight class, much more similar to the US one.
Just like every empire in history, China aims to be the cornerstone of the life of the world. An empire establishes dependency to force vassals to rely on it, but in the same relation the center of power is dependent on the peripheries. China may try to take back its role as the Middle Kingdom, and opponents are of course showing up but, in any case, "an open and successful international economy based on free markets is dependent on a secure and hospitable political foundation. Domestic or international markets do not just appear but are dependent on international political stability and the supportive policies of national governments"[30]. Moreover, at least one nation must provide economic and political leadership; in order to be stable, international economy needs to be sustained by cooperation among the major economic powers: the economic leader cannot manage the world economy alone.[31]
On the 25th of December, Donald Trum declared that the first phase of a commercial dètente between USA and China would be signed during the first week of January and Beijing confirmed the President's statement.
It seems more and more clear that no solid global economic or political order can exist without a Chinese participation in its foundation process.
---
ultimo aggiornamento: 03-Apr-2020